TOURISM DEVELOPMENT CORPORATION OF PUNJAB
We are committed to make Punjab as a hub of tourism
Punjab is being emerged as one of the best tourist destinations owing to the vision and untiring efforts of Prime Minister Imran Khan. Punjab, the land of five rivers had huge potential in tourism. Promotion of tourism and development of tourist sites are among the priorities of the government. "In line with the directions of the Chief Minister, the Punjab Tourism is taking practical steps for the progress of the tourism sector." This will not only boost economic activities but also create employment opportunities for the locals,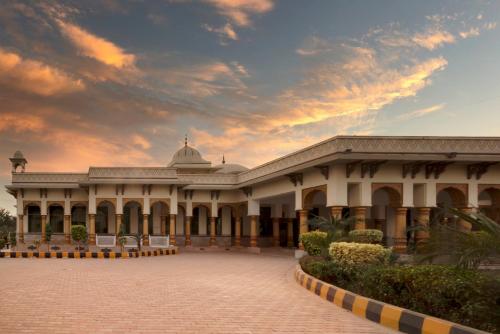 The Tourism Development Corporation of Punjab is an autonomous body incorporated under the Companies Ordinances 1984 on the 10th December 1986. The Corporation is governed by Managing Director under the administrative control of Secretary, Government of the Punjab, Tourism Department. Major decisions are taken by the Board of Directors (BOD).
"To make Punjab an attractive tourist destination through inclusive planning, diversification, development and management of tourist destinations in an organized manner without disturbing socio-ecological balance in close collaboration with private sector and making tourism an engine of economic growth and poverty alleviation in the province"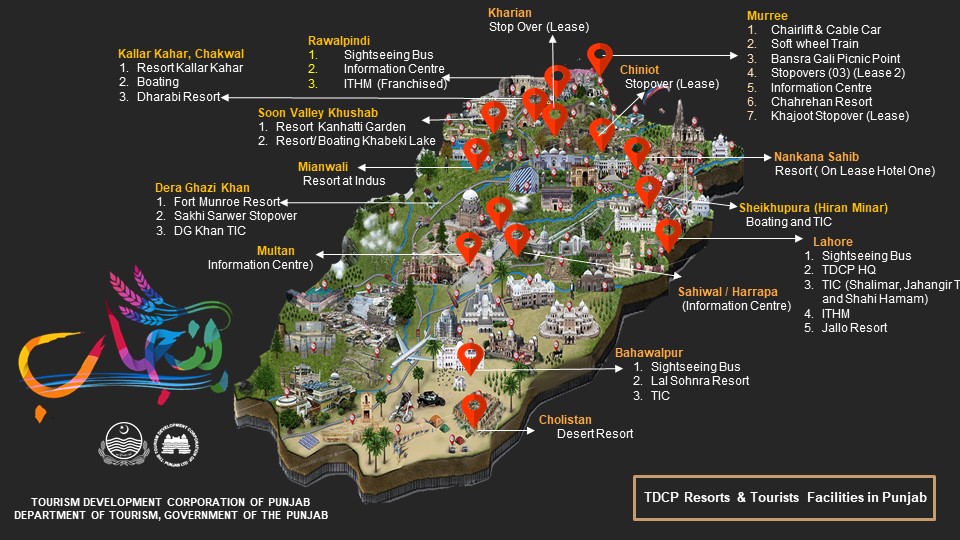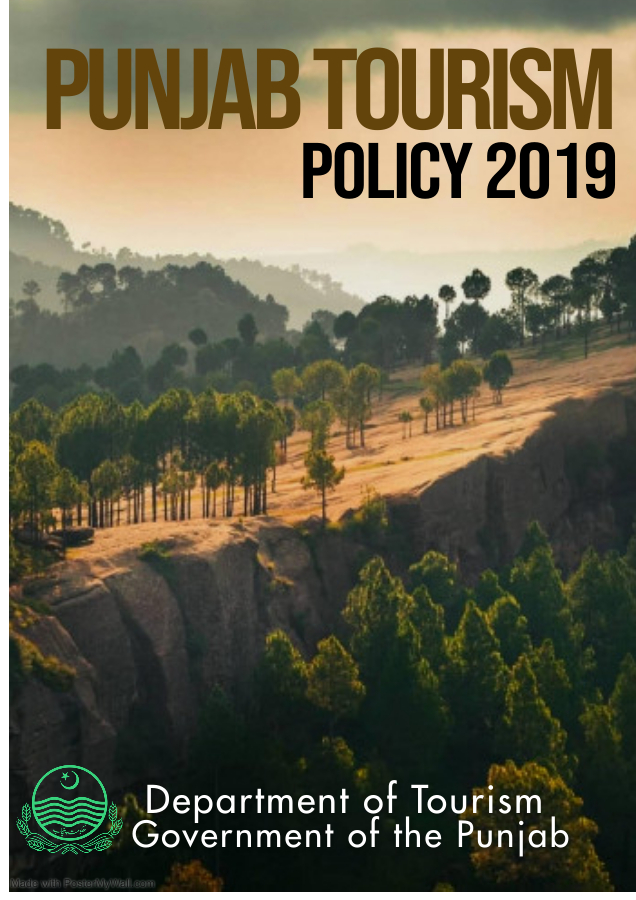 The Government of Punjab approved first tourism policy of Punjab in 2019. It is  a broad roadmap to develop a strong tourism base. The engine of growth for this sector would be the private sector. Private investment in the tourism sector would turn it into an effective factor for social development and poverty reduction. The policy provides guidelines to promote cultural, religious, Eco, and heritage tourism potential by increasing the access of people. The tourism policy of Punjab, therefore, aims at articulating Government of Punjab's commitment in this regard and setting the future direction of tourism sector in the province to make it an effective link for social betterment of the marginalized communities. It will help make Punjab a truly pluralistic, tolerant, culturally confident, and vibrant society.
Formulation of Punjab's 1st Tourism Policy.
Establishment of independent Tourism Deptt.
Formulation of Punjab Tourism & Heritage Authority
Expansion and digitalization of Department of Tourism (DTS).
Up-dation of Tourism Acts, The Travel Agencies Act, 1976, The Pakistan Tourist Guides Act, 1976 and The Pakistan Hotels & Restaurants Act, 1976
Transformation from Public to private sector to provide opportunities for investment and quality services
Offering government assets to private sector on long term leasing to invite investment under PPP mode.
Offering TDCP assets on franchised basis like Institute of Tourism & Hospitality Management (ITHM) and Tour Operations.
Conducting feasibility studies of strategic areas having potential of tourism for investment by private sector. Study completed for Chakwal, Khushab, Jehlum and Mianwali
Tourism App for online services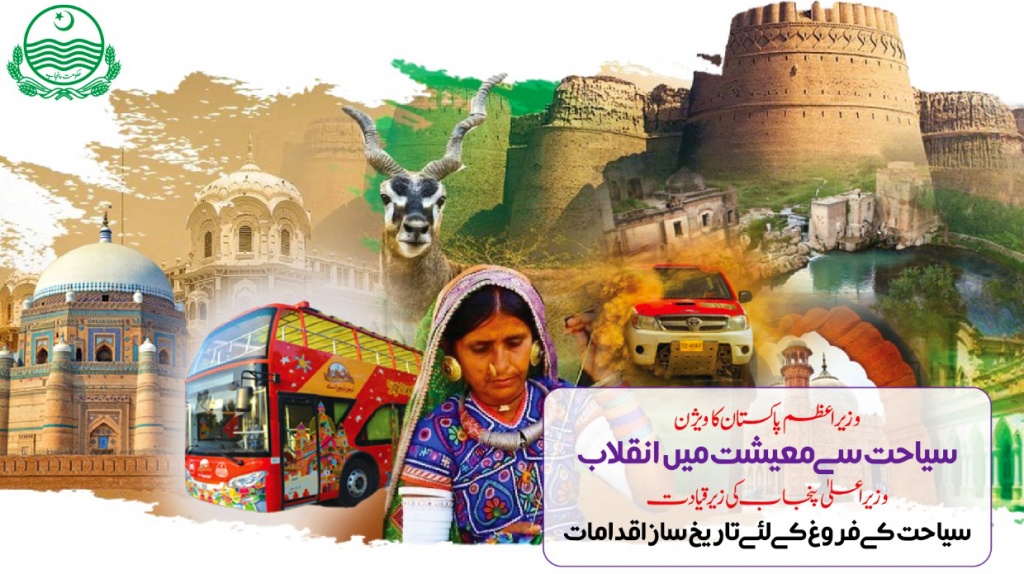 Outsourcing of TDCP assets to private sector on long leasing.
Engagement of Private & International Stakeholders (MoUs)
Tourism App and its integration with resorts and hotels for online booking
Feasibility studies and Site Management plans for 10 potential sites of Punjab
Digitalization of public recreational destinations;
Establishment of Bew Tourists Zones.
Infrastructure developments through construction of roads
Establishment of new resorts at Kotli Sattian, Attock, Dharabi and Khabeki (Khushab)
Restoration of hidden alcohological sites like Malot Fort (Chakwal), Tulajah Fort (Khushab)
Installation of sign boards and washroom facility for tourists' facilitation;
Establishment of Tourist Information Center, Royal Studio and Souvenir shop at Shalamar Gardens and Jahangir tomb,
Showcasing Punjab through documentaries of Punjab
Organized successful meaningful events to promote heritage, religious tourism at Cholistan Shalamar gardens, Harrapa and Hiran Minar.
Expansion of recreational sites with water sports equipment's.
Rehabilitation of Hindu Shahi Forts in Salt Range and Alberuni Field of study at Nandana Fort.
MoU with Educational Institutions
Youth Tourism Awareness Programme and Youth Talent Hunt Programme
Youth Empowerment Programme through Institute of Tourism & Hospitality
Management.
Prime Minister's Kamyab Jawan Programme (7 Courses under progress)
Demand oriented Online digital Courses (Digital Marketing, Web Designing, Social Media Marketing, 400 students from all over Pakistan)
Online training programme for tourism industry stakeholders
Retrieval of TDCP's Properties
Culture of Merit and transparent procedure has been adopted for tendering process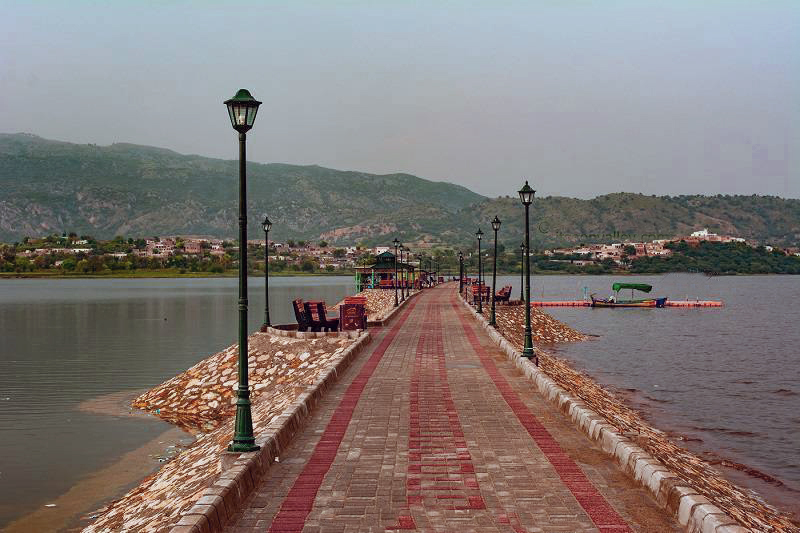 Punjab Tourism Development Corporation of Punjab building at Lahore,
Eco-friendly Development of Soon Valley at Kanhatti, Khabeki and Uchali Scheme,
Upgradation and completion of missing facilities at Patriata,
Charehan Forest Rest House at Murree
Parkway project at Koh-e-Suleman, Dera Ghazi Khan, Kotli Sattian and Chakwal district.
TDCP Nankana Sahib Resort at Nankana Sahib,
Sightseeing Bus at Rawalpindi & Bahawalpur,
TDCP Cholistan Desert Resort Bahawalpur.
Water sports activities at Kallar Kahar Lake, Dharabhi Lake and Sargodah.
Fort Munroe Resort Dera Ghazi Khan,
Cholistan Desert Resort, Bahawalpur
Construction of Jeepable track and signage at Tilla Jogian Jehlum
Destination Investment and Management Plans for Key Destinations in Punjab
Construction of Tourism & Hospitality College at Harbanspura
Provision of Transport for Sightseeing/Mystic Tours of Multan & DG Khan
Development of Recreational Park at Tonsa, DG Khan
Establishment of Resort and geological Park at Namal.
Land Acquisition for construction of Resort at Attock and Kotli Sattian.
Road connectivity and linkages of Tourist destination (Kotli Sattian)
Rehabilitation of Changa Manga Resort.